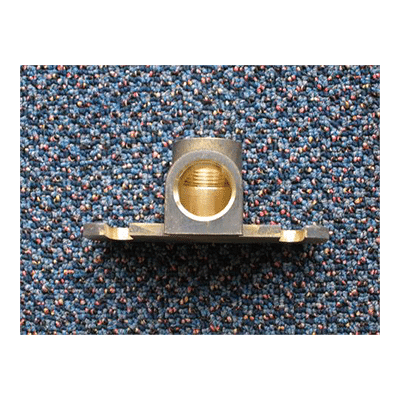 20mm brass mounting bracket for fire hose reel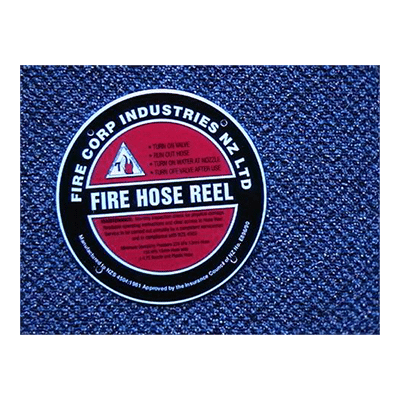 Reel / Cabinet Name Plate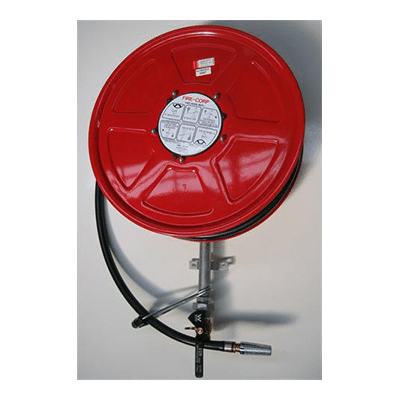 25mm x 30mtr Jumbo Wall Mounted Reel
Fixed Wall mounted Reels complete with 25mm diameter Hose with 30metres of Hose
Certified to AS/NZS 1221:1997
Reel diameter 565mm, minimum flow rate 33L/minute for 25mm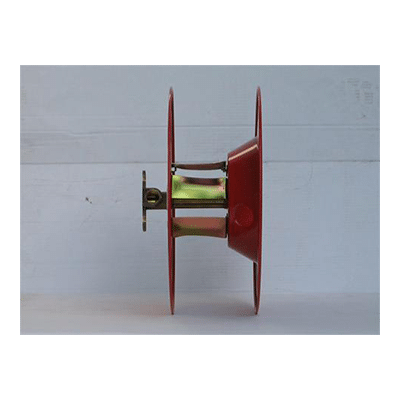 Bare Reel only NZS4504:1981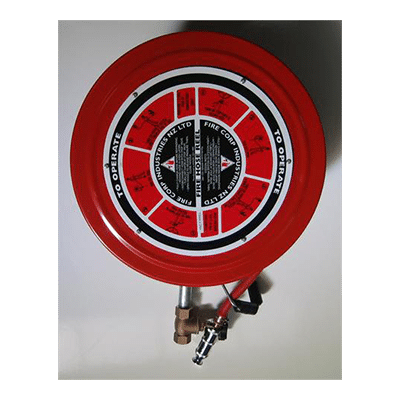 Standard Wall Mounted Reel
Wall mounted hose reels are AS/NZS 1221:1997 compliant and are manufactured with the following specification:
Reel diameter 430mm, minimum flow rate 27L/minute for 19mm hose diameter.
Available in – 13mm x 25m, 30m Hose
Available in – 19mm x 25m, 36m Hose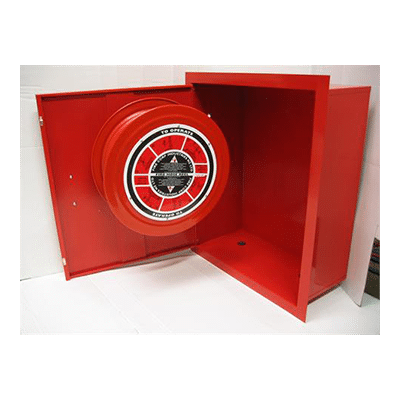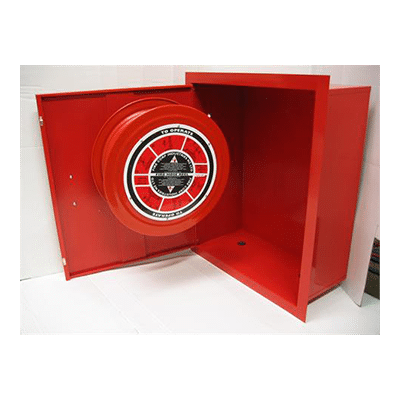 Recessed Cabinets – Model A
Cabinet type reel designed to fit into recessed cavities. Desirable for use in offices and inside buildings. Fire reels swing out to either left or right for ease of use. The model is supplied complete with feeder hose, and all fittings, ready for installation.
Available in:
13mm x 25m, 30m Hose
19mm x 25m, 36m Hose
25mm x 30m Hose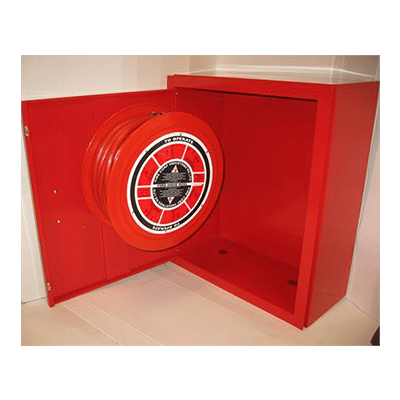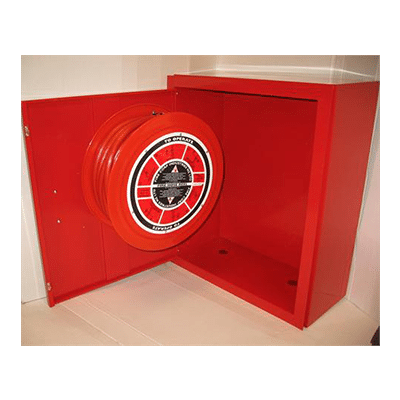 Surface Mounted Cabinet – Model D
Cabinets mounted to outside walls are classified as Model D. the perimeter flange is covered by shroud.
Available in:
13mm x 25m, 30m Hose
19mm x 25m, 36m Hose
25mm x 30m Hose