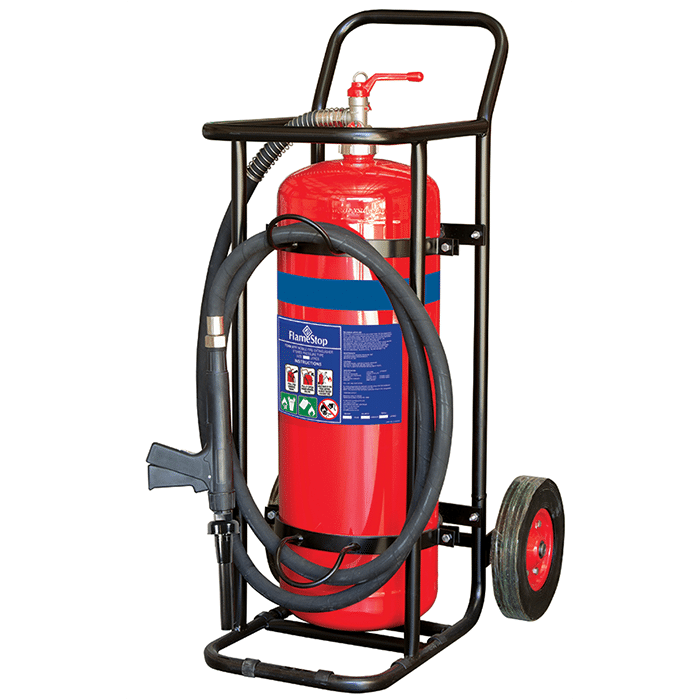 Fire Corp's 50 Litre AFFF Foam Mobile extinguisher is best suited to Class A and B fires. These fires include ordinary combustables such as wood, paper, plastics, rubber and rubbish aswell as flammable and combustable liquids such as petrol. The 50 Litre Foam mobile is the middle of the range in terms of size with features that include a stainless steel cylinder, ultra high UV powder coated red finish and a galvanised red powder coated trolley.
Product Code:  EXT 277
Brand:  Fire Corp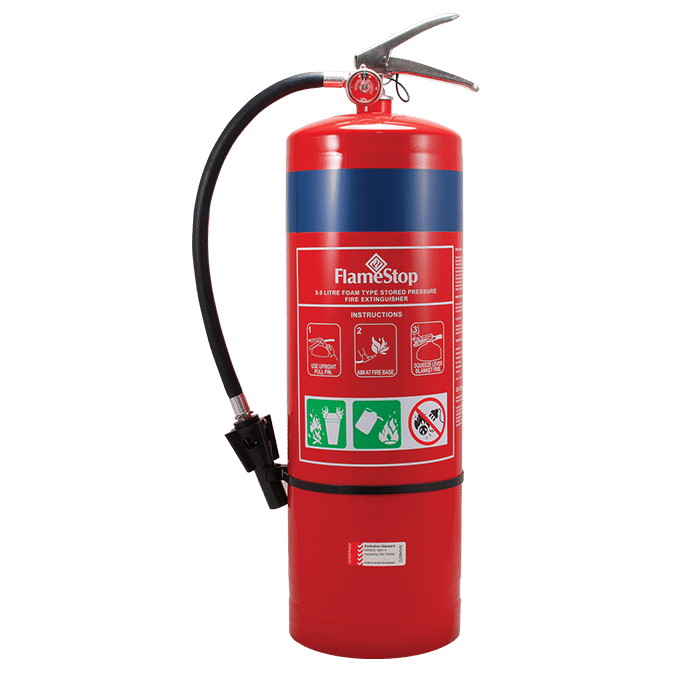 9.0 Litre AFFF Foam Fire Extinguisher
9 Litre AFFF Foam fire extinguisher. This extinguisher contains a concentrate mixed with water and is best suited for the use against fires that involve flammable and combustable liquids such as paper, textiles, wood, petrol, oil and paints, plastics and rubber. Features include stainless steel cylinder, stainless steel handles, brass valve and a powder coated red finish. Mass charged = 14.4kg. Approved to AS/NZS 1841.4.
Product Code:  G9LAFFF
Brand:  FlameStop
Rating:  3A:30B
Dimension:  Height = 660mm, Diameter = 175mm